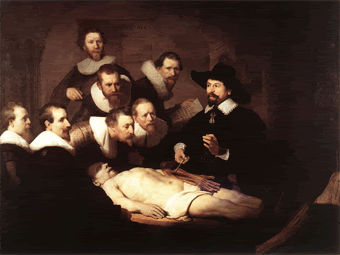 Fourth division. Strictly small-time. Number twelve bus to Castle Circus, £1.20, quick pint in The Pig with Joe, up to the ground. Traipse up the hill through the meaningless rag-trade sprawl. Lousy housing for lousy people. Rainy day, shoes squelching like someone else's blood-filled lungs. Later. Buy a sandwich from Somerfield. 55p. Out of date. Sit on the wall outside. Get a wet arse. Dead streets. A broken maze of of kinky, Kinksy dead-end streets. Read them their last rites. Suburban perversions kept behind drawn curtains this afternoon. Armed robbery and daylight yobbery outside. Plenty of fresh air. Dye-pack powder-blue stains the pavement outside the Post Office. Endless CCTV reruns, glum black and white loops. Never did catch him, though. Probably in the bath scrubbing at his blue hands with sand-paper and wire-wool right now. Cheeky fucker. Into the nearest pub, we two dervishes. Standing on the toes of giants.

Let's all have a disco/Let's all have a disco/La La La La/La La La La…

Pub goes quiet. Someone else's youth group. Horrible hierarchy. Strictly fourth division. Rotten English, disused voices, unfed jaws. Two pints and two doubles. Foundation of malevolence. Match on telly early doors. FA Cup. Massive screen. Load of bollocks. No one cares. Can't see the telly. What's the score? Guy jerking and twitching next to me. Birmingham 6 Guilford 4. Fucking travesty of a result. More beer, more drugs. Cheap, tinny techno. Everyone doing speed in the bogs. Glance around at the maimed survivors. Murderous dexterity. Time for one more? Yeah, fuck it.

Let's all have a disco/Let's all have a disco/La La La La/La La La La…

Eleven quid with an out-of-date NUS card. Sorted. Queue up with the pensioners. Padded down by the steward. Nothing to hide, except a special kind of madness. Buy a pasty, plenty of ketchup. Get right down near the away end. Hoodlum priests lead the charge. Give it the big, fat fuck-off. Communal smash 'n' grab. Youth squad going wild. Plenty of Burberry. Some real, some not. Want to prove themselves. Growing up on the terraces. Singing, chanting, not arsed. Fourth division. Waste of fucking money. Stained and disgraced journeymen. Grinding out a bore-draw. Jumpers for goal-posts. Three-and-in. Half-time, bursting for a piss. Hassle off some guy in the bogs. Look away. Don't want any trouble. Seen him around. Big fella. Shaved head. Brute energy. Stone Island all the way. Mid-thuglife crisis. Saw him throw a man through the Chinky window last season. Dusted him down and bought him a pint after. Aggressive compassion. Nice to see… Half-time scores. Don't care as long as Exeter are losing.

Let's all have a disco/Let's all have a disco/La La La La/La La La La…

Second-half. Nil-nil still. Bored shitless. Gasping for a drink. Fat pint of fizzy orange chemicals. Anything'll do. Not fussy. Not arsed. Fourth division. Smashed minds and broken bodies. Roll on quarter-to-five. Cadge a fag off some guy with a maniac tremble. Nil-nil. Awful match. Southern culture on the skids. Floodlights split the sky. Rain lashing down. Absolutely soaked. The queasy meat-hook cabaret continues. Ten minutes to go. Ten minutes too many. Some of them start to filter out. Ready for a dust-up. Knowing Torquay viscerally. Fuck it, let's go.

Let's all have a disco/Let's all have a disco/La La La La/La La La La…

Running with the wipe-out gang. Following the fat tracks. Bricks and bottles flying. Fourth division. We'll hammer them. No contest. Feel like a fat, little sweat-bag. These streets are blank pages. Know them like the back of my hand. Unlit brick plastered in floating street literature. Blank pages, or something like that. I hear the screams before I see the machete. Fuck. Embittered air. Gloomily soulful protest. The sour sweat of too many people backed into too few corners. Fevered dialogue/severed dialogue. Cornered by suedeheads. Identikit photofit cut-and-paste blend. Edge backwards towards the greasy piss wall. First punch misses. Second breaks my jaw. Third one loosens the spastic glue around my brain. Down and out. Kicked to a shambles.

Let's all have a disco/Let's all have a disco/La La La La/La La La La…

Wake-up and smell the concrete. The sound of two souls coughing. Why? In a greasy spoon with the Butcher Extraordinaire. After dark. Closed for business. He's talking and laughing, but I can't hear a thing. Stone Island label flapping needlessly. I feel drugged, but not in a good way. Takes off his jumper. Unsightly TEDS KILL PUNKS tattoo across his arm. He sneers. Lot of meat on those bones, boy. I blink uncomprehendingly. A nearly-pretty estate girl brings over some condiments and cutlery. She smokes heavily even though she's got serious respiratory problems. Her smock-apron splattered in the fat of the land. She smiles an almost-beautiful smile. Fourth division. Whatever that means. The butcher says something, but I don't catch it. The girl grins. I try to smile, but end up wincing. A little salt and pepper, plenty of ketchup. The cannibalistic pavement menace feeds me my own ear.
Tom Leins